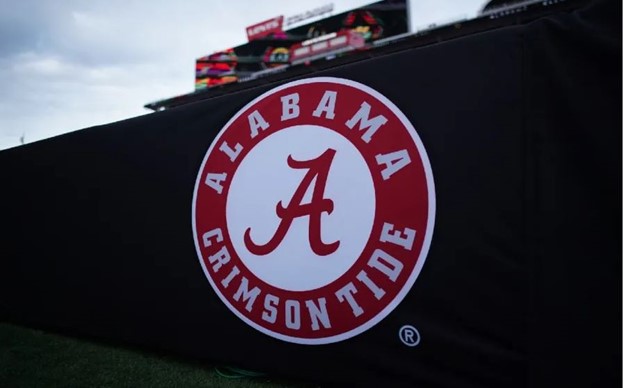 Image: Robin Alam/Icon Sportswire/Getty
On Tuesday, Alabama lawmakers went ahead and advanced a legislation that would give voters the freedom to legalize gaming options such as retail and online sports betting.
The Alabama Senate advanced the amendment bill 23-9 on Tuesday. This was the sportsbook and casino constitutional amendment bill. After this amendment, the legislation now moves to the House. The bill's progress is uncertain as Alabama Senate is considered one of the nation's politically conservative legislatures. The amendment process must pass with supermajority support of two-thirds.
Casino and Lottery Information
If the bill is passed successfully, this could mean that Alabama would have six full-scale commercial as well as three tribal casinos.
The racing complexes in Birmingham and Mobile, alongside the likes of Green County and Macon County, could also send their applications for full-scale casino licenses.
Licensing fees will vary from $5 million to $35 million, which will last for ten years. It is worth noting that a competitive bidding process will be used by the Alabama Gaming Commission to choose each casino licensee. However, the existing facility operator in the gaming commission has the opportunity to outbid the winner of the license and earn the license itself.
The Poarch Band of Creek Indians run different bingo facilities in Wetumpka, Montgomery, and Atmore. Each of these facilities can take advantage of the situation and earn their full-scale casino licenses. This will be subject to renegotiation with the state.
The passing of the legislation will pave the way for a Las Vegas way of casino gaming, including table games, slots, and a wide array of gaming options. The commission in charge will have to approve these games. There is also the likelihood of horse racing terminals, which is only legal in several states.
The bill will also create a state lottery. Alabama still remains to be one among the five states without a government-operated lottery. Others include Alaska, Hawaii, Utah, and Nevada. The neighboring Mississippi state recently adopted the lottery in 2019.
Potential Alabama Sportsbooks
The nine gaming facilities will also look toward launching open retail sportsbooks. This will also be subject to regulatory approval. Thanks to the bill, each commercial casino operator will join forces with three independently branded "skins" or online sportsbooks.
The Creeks will also be in a position to allow for online sports betting. Nevertheless, there is some uncertainty whether each facility would be allowed three skins each. If this happens, it means that there would be over 27 sportsbook operators in the Alabama State.
Eligible gamblers aged 21 and above can place their bets on college athletic events that are either in or out of the state. Special programs that can be wagered upon include college activities at Auburn University and the University of Alabama. In terms of tax, the sportsbooks will be taxed 20% of their total gaming revenue.
What Next for Alabama Gambling?
Alabama's gambling interest comes a month after a lottery-only proposal initially failed. It also comes after more than two decades have passed after voters had turned down a similar lottery expansion request. However, gamers believe that this year would be different as they look to push one of the most significant legal gambling expansions in Alabama's history.
Sen. Jim McClendon spoke to the Birmingham News and told them that now is the perfect time to resolve years of gambling deliberation via a voter referendum. He was confident that the House would not hesitate to pass the gambling bills this time around.
The move toward lottery expansion also comes after Governor Kay Ivey led a 2020 gaming study commission. According to the information gained here, Alabama could collect up to $300 million in yearly lottery tax revenue. That's not all; it could also generate up to $400 million from casinos and approximately $10 million from betting on sports. The governor and other top Republican officials also second the voter's right to participate in legalizing gambling in Alabama.
Supporters like McClendon are hopeful that there would be more favorable state gambling views that apply to Alabama. It is because the state is regarded as one of the most politically and culturally conservative states. Even though the Senate easily passes this year's gambling measures, there is still much gambling uncertainty in the legislature. Conservative religious groups like the Alabama Citizens Action Program strongly oppose gambling of any form.
American voters have a change of attitude towards gambling-related ballot measures, which is evident even in the most conservative states. Some of these states include South Dakota, Arkansas, and Louisiana.
One poll conducted in 2020 alongside Ivey's gambling study determined that over two-thirds of Alabamans strongly support legal gambling expansion and that more than 7 out of 10 support a lottery.
If the bill is passed, opposing groups will have about a year and a half to rally against the proposal. Sportsbook and casino operators, especially the big players in the industry, could push for a "yes" vote. Nonetheless, the final outcome is still in question.